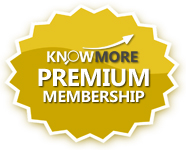 Monthly Subscription
Monthly Membership
You can try Premium Membership without making an annual commitment. It's easy to experience the unlimited benefits of Sales Intelligence and Social Selling education and resources.
Full Premium Membership
Access All Member Benefits
Unlimited Courses
Pay Monthly / Cancel Anytime
---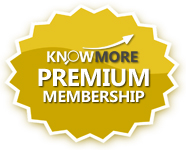 1 Year Unlimited Membership
Premium Membership
Access the full Know More! Center and gain the power of Business and Sales Intelligence. Learn how to find information in ways you never thought possible, and then use what you find to make more money.
Search Secret "How-To" Videos
Presentation Recordings
Premium eBook Downloads
Sales Intel Technology Access
---