The WOW! Business Advisory Course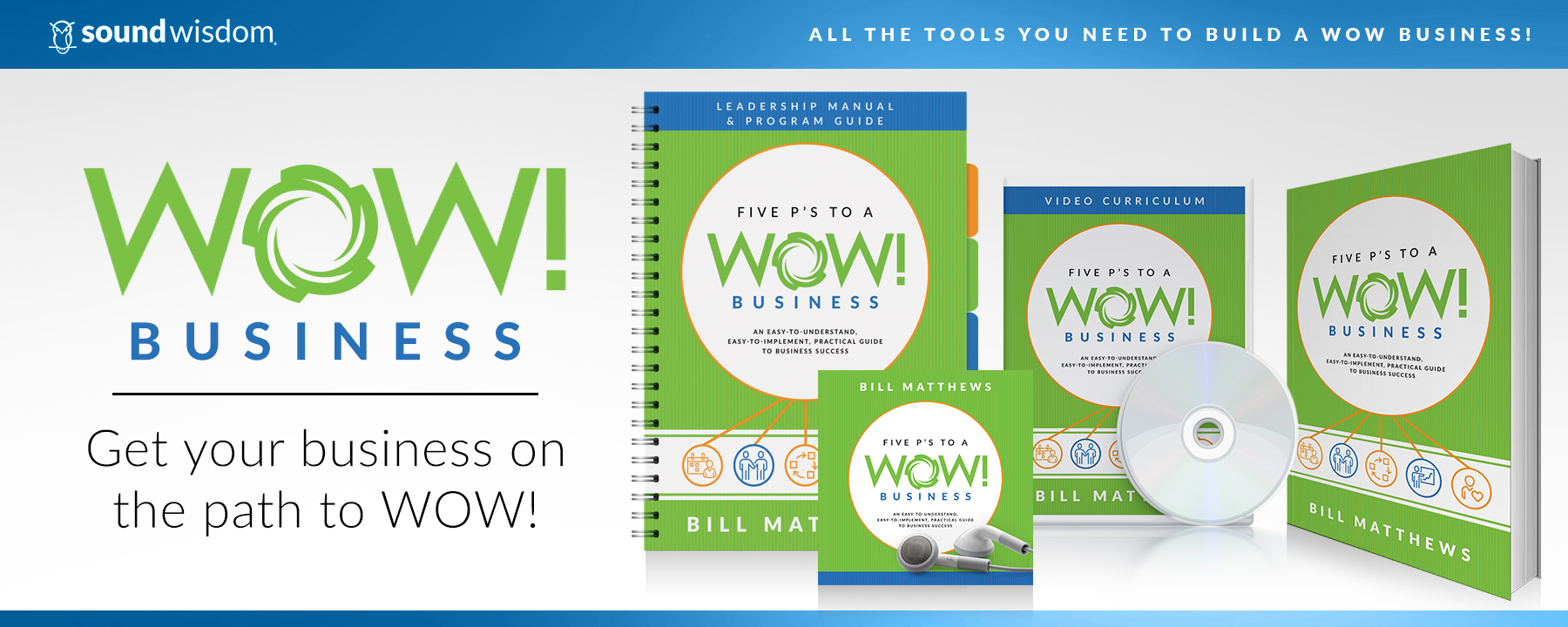 Created for entrepreneurs, business owners, managers, and business consultants, the WOW! Business Advisory course will help you take your organization to WOW! success by providing detailed instruction in the Five P System of Professional Management. Due to the popularity and success of this professional management system, Sandler Training, the world's largest management and sales training company, is offering these same principles through hundreds of offices and in more than 30 countries around the world. And now this world-renowned advisory system is available to you in an affordable online course format. This course will show you how to:

Create, refine, and communicate your organizational vision, mission, beliefs, and values
Build and maintain your organizational structure
Refine operations and action plans by studying the external environment and conducting SWOT analyses
Recruit, hire, and retain first-class talent
Better allocate resources for employee development
Empower your employees and enhance accountability by more clearly articulating job descriptions and establishing individualized metrics for evaluation
Improve the functioning of your business by forming an outside board of advisors
Grow your business

This comprehensive business solution is available for a fraction of the cost of many programs that are focused on only one of these topics. You can progress at your own pace and download the printable resources to use on your own timeline. In addition, because it includes instructional videos, exercises, forms, examples, and an assessment tool to measure your progress, this course is like having your own virtual business consultant.

Group license discounts are available. Physical options are also available for purchase. Please contact us at 717-530-2122 or info@soundwisdom.com to learn more.

Included in this course are the following:

A proprietary business assessment tool to help business owners monitor progress as they implement the Five P System

A workbook and leader's guide with PowerPoint slides that can be used with or without the book Five P's to a "WOW!" Business

Videos that provide detailed instruction in the Five P System

Tools, exercises, forms, and examples to help you take your business along the racetrack to WOW! success

Surveys that will keep you in tune with the internal and external climate of your business

---

Explore these FREE sample materials from Step 1 of the WOW! Racetrack Model

Sample video content from the session on creating a personal vision:

WOW! Document 1.1, which contains exercises and examples to help you implement the advice on how to create a personal vision.

Interested in the book that accompanies, but is not required
for, the WOW! Business Advisory
e-learning course?

Five P's to a WOW! Business is now available at Amazon,
Barnes & Noble, and other
major retailers.