Build a Bridge and Get Over It!: Coaching Employees to Handle Slights, Stress and Setbacks
---
About the Course
Slights, stress and setbacks are common in the modern workplace due to increased global competition, fast-paced work dynamic, and a post-recession economy. As a result, organizations struggle to combat disturbingly low levels of employee engagement. Designed specifically for leaders and managers, Build A Bridge and Get Over It will take a closer look at the process of employee disengagement that is fueled by these triggers and seek to help you stop it at its roots. LeaNora Ruffin shares her experience having helped thousands of professionals work through their slights, stress and setbacks, remove mental and emotional barriers, and plot a strategy for professional fulfillment.
Instructor Biography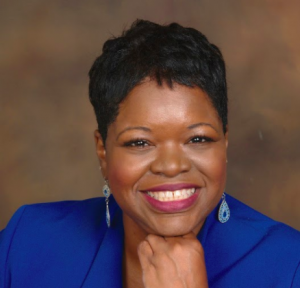 LeaNora Ruffin is the Founder of Total Radiance Coaching, LLC and Assistant Dean for Career Development at Widener University Delaware Law School. She received her training from the Coaches Training Institute and is certified by the International Coaching Federation. Drawing on her training as an Ivy-League attorney and 18 years of experience in career counseling and professional development, she's helped thousands of professionals gain focus, remove mental and emotional barriers and plot a strategy for professional fulfillment. She coaches individual private clients, and conducts trainings for teams on strategic planning, decision-making, stress reduction, leadership and communication. LeaNora also serves as faculty for the National Association for Law Placement's (NALP) foundational coaching course, which trains career professionals on the use of coaching skills. She's held various advisory and leadership positions including President of NALP and the Delaware chapter of the American Council on Education, Women's Network. She also was selected by the United Negro College Fund to be a grant reader for its Career Pathways Initiative. The initiative, funded by a $50 million commitment from the Lilly Endowment, awards grants to HBCUs to support the redesign of their career development services in line with the needs of 21st century employers.
Course Modules
Module 1: Heading Off Collisions
Module 2: Choosing a Powerful Perspective
Module 3: Setting the Foundation for an Effective Communication
Module 4: What's Driving You: Values & Motivation
Module 5: Building a Bridge One Decision at a Time